Gold Beach Studio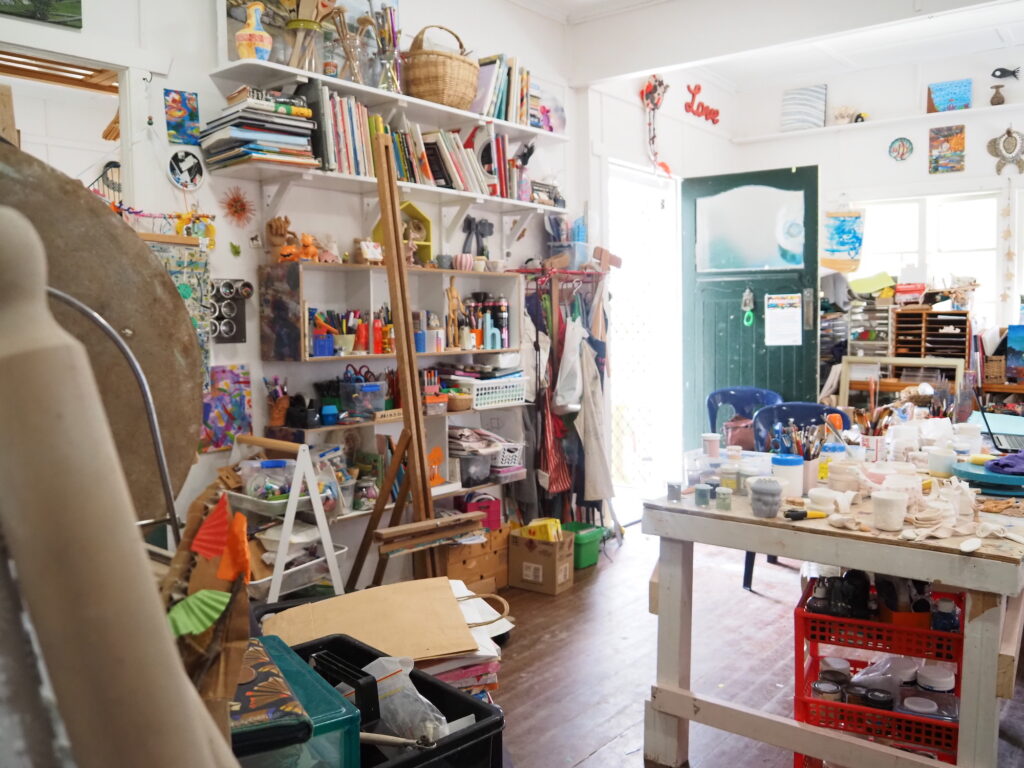 Our studio suits up to 12 guests. There is a main large creating tabe, as well as outside space for drying or working outside. The studio has a toilet, small kitchen space and outdoor yard.
Video about the space coming soon!
Vibe Studio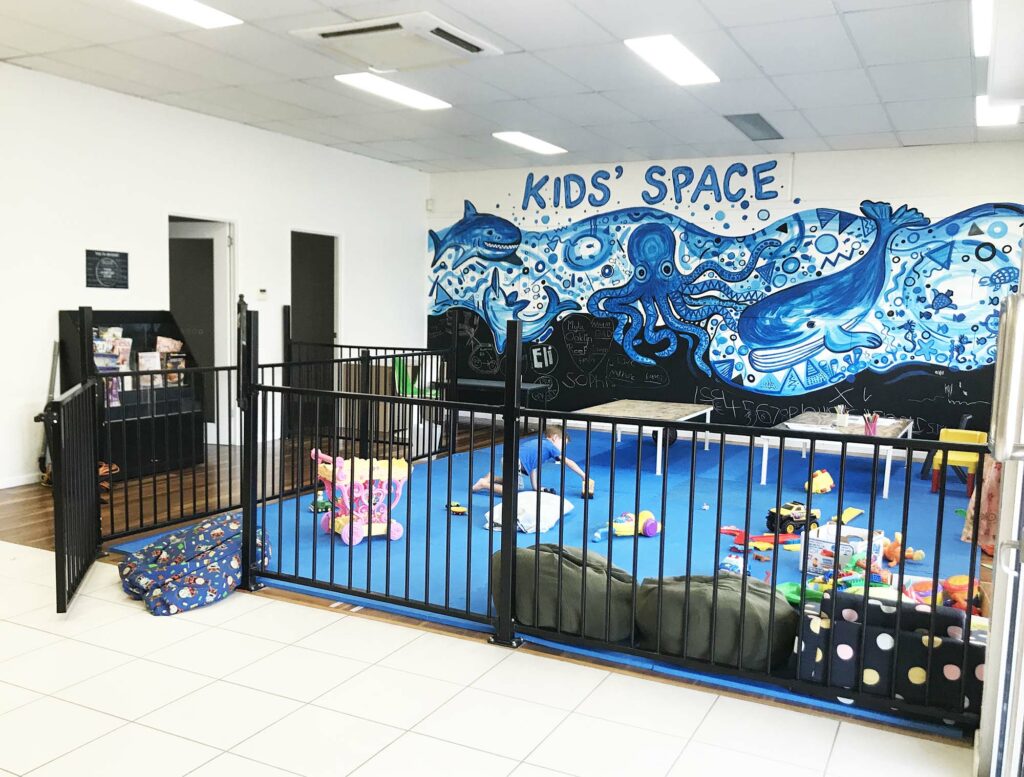 Vibe Gym at 1/1 Sydal Street, Caloundra (near bunnings, opposite Chemist Warehouse)
This location has a large indoor enclosed kids play area with a mural painted by Melinda Saunders, there is a sitting area/tiled area adjacent suitable for adults to mingle – and toilet access through the gym.
It is generally available for weekend party bookings and costs as additional $50 to hire. (A Little Creative arranges this, and sets up the space for your party needs.) We host our larger groups, like holiday classes here.